A day at Meadows School
School day
Our school day starts with our nurture breakfast club 9.00am – 9.30am and is typically until 3.00pm Monday to Friday.
All pupils are given the opportunity to a broad and balanced curriculum that includes vocational opportunity in special alternative providers which include Music School, Hair and Beauty training, Construction and Building, Equestrian, Agricultural and Horticultural providers.    All students are offered a range of physical education and outdoor pursuits through Links 4 Life, this includes the opportunity to gain accreditation in sailing, canoeing, archery, rock climbing and mountain biking.
School Uniform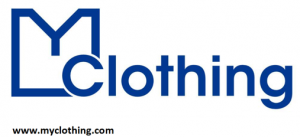 Students will be expected to wear appropriate clothing for the events that they are participating in.   School uniform of black trousers, green polo shirt, sweatshirt or jumper and fleece coat.  All with our school logo on.
You can get our school uniform from here : https://myclothing.com/meadows-school/10132.school
See our Price List and guidance on how to order the uniform.
Meadows School Handbook
For full details on school expectations,  staff should download and read the Meadows school handbook